Translations from and into all world languages!

Fast, reliable, affordable!
Specialist Translations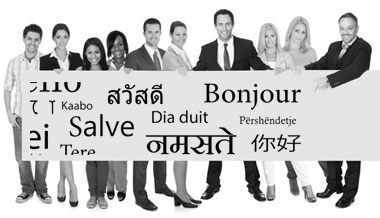 The translation team at ABC Translations consists of only highly qualified, professional and duly authorised translators, who only translate into their native language. We select our translators carefully according to the type of text. We are able to provide an experienced and reliable expert for any specialist area. With the help of translation memory systems (Trados Suite, Transit, Wordfast, Across, Déjà Vu) we ensure quality and an optimal terminology consistency. Your texts will naturally be delivered in the desired file format.
An overview of our branches:
Banking and Finance
Construction
Trade & Public
Industry & Technology
IT & Software
Culture
Logistics & Transport
Media & Entertainment
Marketing
Medicine & Pharmaceuticals
Law & Patents
Sports
Tourism
Environment & Ecology
Economics and Management
Science
Our professional technical translators naturally also cover further fields of expertise. 
Data security is given top priority
All our employees are obligated to keep strict confidentiality.
All your documents provided will be treated by us as strictly confidential – for our team consisting of sworn and duly certified interpreters and translators, a matter of course.
We work according to the motto:
Our main goal is that our customers be satisfied!
See for yourself. Contact us  via e-mail, fax or phone. We will be delighted to provide you with a free, non-binding offer.