Translations from and into all world languages!

Fast, reliable, affordable!
About us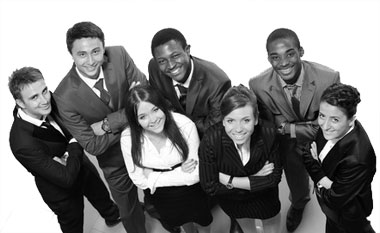 ABC Translations – your reliable partner and professional service provider offering support when you need it! ABC Translations has been offering professional, reliable and inexpensive service for specialist translations and interpreting since 2009. 
We work only with experienced, sworn interpreters and officially authorised translators
We are a dynamic, experienced team consisting of sworn interpreters and certified translators. Each holds a national certificate or a certificate from the Chamber of Commerce verifying their proficiency as translator and/or interpreter. Our employees also have a wealth of experience in their corresponding field of expertise.
Data security is given top priority
All our employees are obligated to keep strict confidentiality.
All your documents provided will be treated by us as strictly confidential – for our team consisting of sworn and duly certified interpreters and translators, a matter of course.
Native speaker principle
We attach great importance to use of native speakers to provide and review translations.
Our knowledge is always up to date
We constantly take care to keep pace with the ever-increasing challenges of modern global business. We use most modern tools and methods: special reference works, terminology and translation memory systems, online research – our translation service is familiar with this approach. Our employees regularly participate in seminars and training sessions of the German Federal Association of Interpreters and Translators (BDÜ); they are well informed about recent trends, and thus guarantee the highest quality standards.
Data Security is given top priority
All our employees are obligated to keep strict confidentiality.
We work according to the motto:
Our main goal is that our customers be satisfied!
See for yourself. Contact us  via e-mail, fax or phone. We will be delighted to provide you with a free, non-binding offer.