Translations from and into all world languages!

Fast, reliable, affordable!
Interpreting Services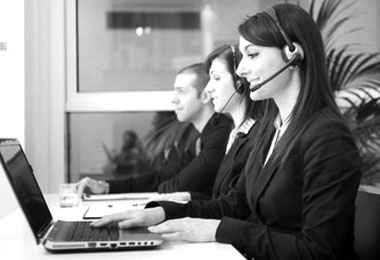 Professional, highly qualified and reliable, duly authorised interpreters of the ABC Translations team
Our team of interpreters consists of experienced, specially trained and highly professional interpreters and is also able to provide you with support from reliable experts for various specialist areas at short time. Most of us are duly certified interpreters authorised to interpret before authorities, notaries and courts.
Our range of services for private individuals, companies and administrative bodies comprises the following fields:
Interpreting services
Court hearings
Conferences, symposia
Fairs, exhibitions 
Negotiations, meetings
Accompaniment to lawyers, notaries, public authorities 
Linguistic support in all matters at home and abroad
Data security is given top priority
All our employees are obligated to keep strict confidentiality.
Types of interpreting services:
Conference interpreting
Conference interpreting is a term which describes any type of interpreting at conferences such as international summits or expert conferences. Different types of interpreting can be provided, the most common being simultaneous interpreting; however, consecutive or whispered interpreting may be applied as well.
Consecutive interpreting
This type of interpreting takes place with a time delay which means that the interpreter takes notes during a speech using a special technique and subsequently produces the corresponding text into the target language. In the interest of the audience the translated text should be precise, short and well-structured, as this type of interpreting significantly extends the duration of the speech.
Simultaneous interpreting
When translating spoken language, a special conference technology is necessary, whereas sign language interpreting is usually done without special technology. While interpreting spoken language, the interpreter sits in a soundproofed cabin and listens to the speaker with the help of a headphone. The interpreting is provided almost simultaneously and is transmitted via microphone. The participants of the event wear headphones, enabling them to listen to the interpreter.
Whispered interpreting
Whispered interpreting is a type of simultaneous interpreting which, however, is done without technical support. It is used during a conversation between two persons. The interpreter sits between the conversing individuals, or behind them, and interprets in a very soft voice.
Further important types of interpreting:
Interpreting at police stations and in court
Interpreting conversations
Interpreting negotiations
Sign language interpreting
We work according to the motto:
Our main goal is that our customers be satisfied!
See for yourself. Contact us  via e-mail, fax or phone. We will be delighted to provide you with a free, non-binding offer.