Translations from and into all world languages!

Fast, reliable, affordable!
Certified Translations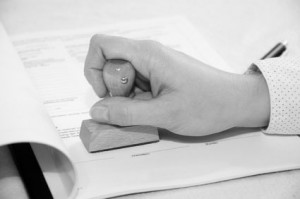 Administrative bodies, courts, universities and governmental authorities often request a certified translation of documents. Our officially authorised, certified translators are qualified to do certified translations. This means that they will officially confirm that the translation is complete and correct.
These types of documents include:
Work books
Apostilles
Identification papers
Residence permits and visas
Certificates from administrative authorities
Immigration and emigration papers
Certificates of inheritance
Certificates of good conduct
Procedural writs and notarial deeds
Excerpts from commercial registers
Documents indicating civil status
Legal documents and contracts
School reports and certificates of studies
Tax certificates
Wills
Authorisations
Certifications
Data security is given top priority
All our employees are obligated to keep strict confidentiality.
All your documents provided will be treated by us as strictly confidential – for our team consisting of sworn and duly certified interpreters and translators, a matter of course.
We work according to the motto:
Our main goal is that our customers be satisfied!
See for yourself. Contact us  via e-mail, fax or phone. We will be delighted to provide you with a free, non-binding offer.